Turkish Translation House was founded by Emine Fougner and Turanca Orali.

In addition to total fluency in both English and Turkish we have excellent public speaking and interpersonal skills. We are able to work well under pressure and react quickly to solve complex linguistic and ethical problems as they arise.
We constantly strive to improve our skills by reading widely, attending conferences, researching new terms and concepts, and honing the techniques of translating and interpreting.

We translate precisely, accurately and completely preserving the meaning of the source language utterances.


Emine Fougner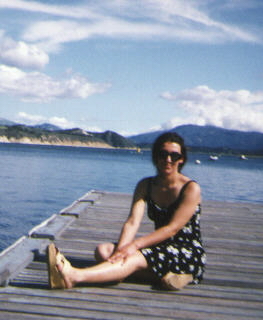 Our long friendship enabled us to understand our strengths and weaknesses. This is why we are able to work well together.

Turanca has a degree in Engineering. She also studied Business Administration. She has expansive understanding of chemistry, physics, mathematics, medical, and computer terminology as she has worked in those fields over the years.

I have my degrees in Physics and Mathematics, but previously a computer science student; have been very comfortable of any science field, and computer language, warehouse, and legal terminology as I have a lot of experience translating in those fields.

We both translated independent from each other, however found great strength while working together.

We can offer a professionalism to your company, and your translation needs while providing a personal service.